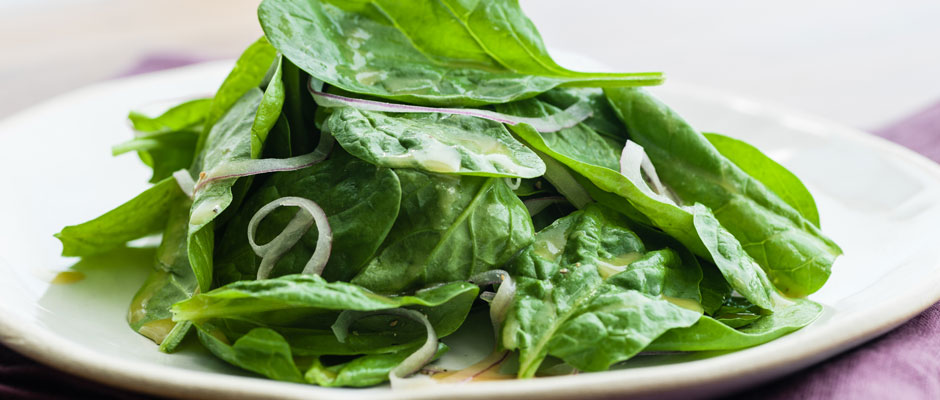 Baby Spinach Salad with Red Onion and Honey Mustard Dressing
Ingredients
2 tablespoons white wine vinegar
1 tablespoon Dijon mustard
2 tablespoons finely chopped fresh chives
2 tablespoons extra-virgin olive oil
Kosher salt and freshly ground black pepper
5 cups (not packed) baby spinach leaves, stems trimmed
Directions
Make-Ahead:
The vinaigrette can be made 8 hours ahead, covered and refrigerated. Let the vinaigrette stand at room temperature for 15 minutes and rewhisk before using.
In a medium bowl, whisk the honey, vinegar, Dijon mustard and chives to blend. Slowly add the oil while constantly whisking to blend. Season the vinaigrette to taste with salt and pepper.
Just before serving, in a large bowl, toss the spinach leaves and onion with enough vinaigrette to coat. Transfer to plates and serve immediately.