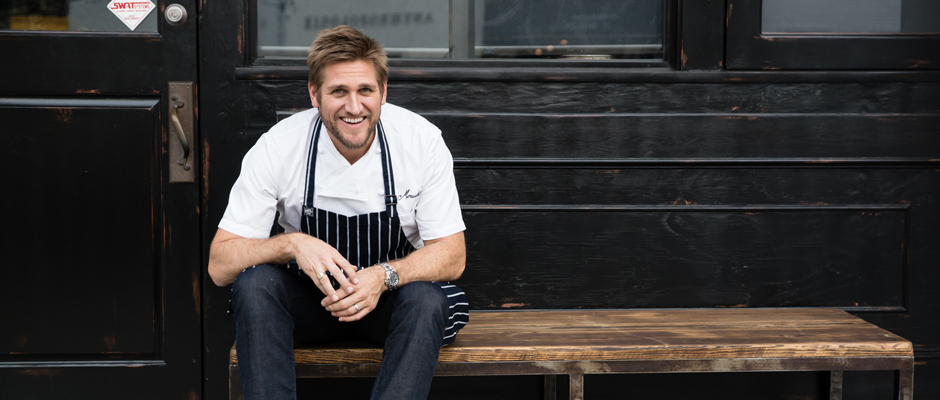 Curtis Stone Cookware and Appliances
Turning the everyday into gourmet! 
My combined knowledge and experience from a life spent in domestic and professional kitchens led me to create a range of kitchenware designed specifically for home cooks. As a chef, I've always had the luxury of working in professional kitchens, where I have everything at my fingertips - huge cutting boards, razor sharp knives, mise en place containers, large garbage bins at every station, the list goes on and on. I've also worked in hundreds of domestic kicthens and I know first-hand the issues that home cooks go up against - anything from blunt knives and unstable chopping boards to limited space. My products create order in the kitchen to save you time while looking pretty, bloody beautiful while they're at it. You'll be so proud of the dishes you'll effortlessly whip up! Bon Appetit!