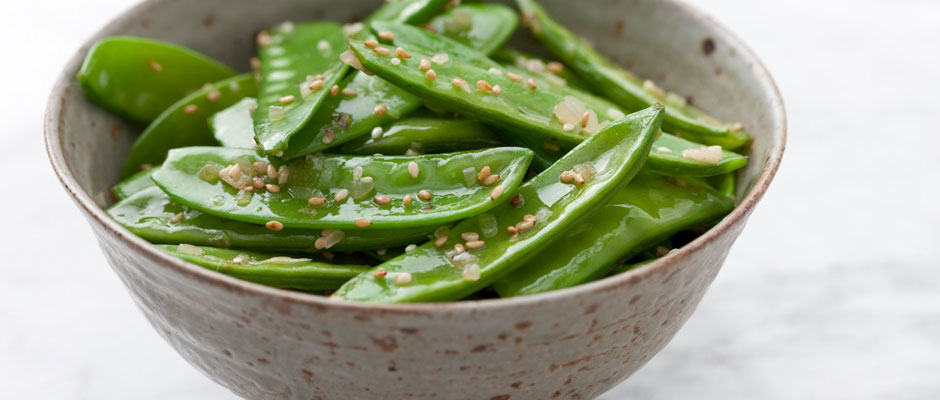 Snow Peas with Toasted Sesame Seeds
Ingredients
1 1/2 teaspoons extra-virgin olive oil
1 large shallot, finely chopped
1 pound snow peas, stringed
1 garlic clove, finely chopped
1/4 teaspoon toasted sesame oil
1 tablespoon toasted sesame seeds
Salt and freshly ground black pepper
Directions
Make-Ahead:
The snow peas are best eaten as soon as they are cooked.
In a large sauté pan, heat the oil over medium-high heat. Add the shallots and sauté until tender, about 1 minute. Add the snow peas and sauté for 2 minutes. Stir in the garlic and sauté until the snow peas are crisp-tender, about 2 minutes longer. Add the sesame oil and toss to coat, and then add the sesame seeds and toss again.
Season to taste with salt and pepper and serve immediately.