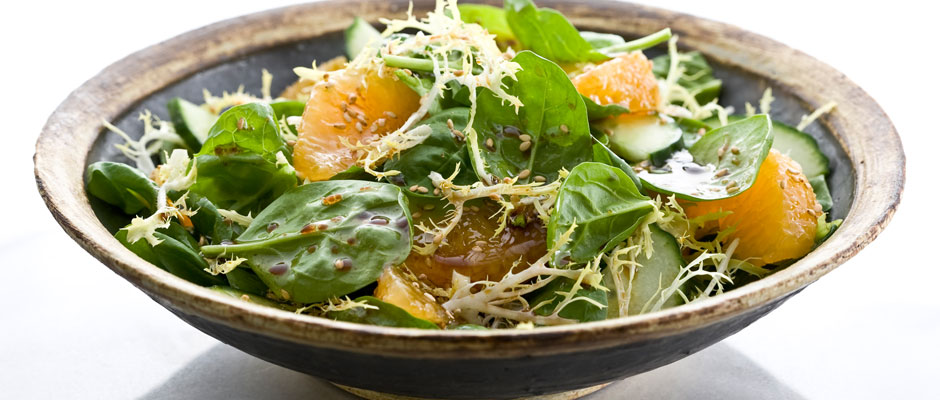 Orange Segment and Sesame Salad
Ingredients
1 tablespoon soy sauce or tamari
3 tablespoons grapeseed oil
6 cups baby spinach leaves
2 cups frisée lettuce leaves, white parts removed
2/3 cup thinly sliced hothouse cucumber
1 teaspoon toasted sesame seeds
Directions
Make-Ahead:
The dressing and orange segments can be prepared 8 hours ahead, covered separately and refrigerated.
Into a large bowl, grate the zest of 1 orange and the lime.
Into the same bowl, squeeze 1 tablespoon of juice from the grated orange and 2 tablespoons of juice from the grated lime. Whisk in the soy sauce and the oil. Set the dressing aside.
Segment the remaining 3 oranges.
In a large mixing bowl, combine the spinach, frisée, cucumber, and orange segments. Drizzle the dressing over the salad and gently toss to coat.
Divide the salad among 4 serving plates. Sprinkle with toasted sesame seeds and serve.