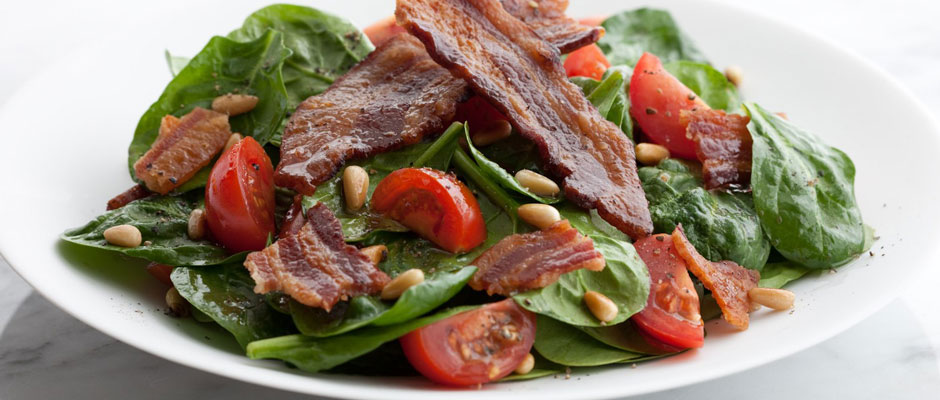 Baby Spinach Salad with Crispy Bacon and Cherry Tomatoes
Ingredients
3 tablespoons raspberry vinegar
6 tablespoons grapeseed oil
Salt and freshly ground black pepper
8 cups fresh baby spinach, stemmed
12 cherry tomatoes, halved
1/2 cup pine nuts, toasted
Directions
Make-Ahead:
The vinaigrette can be made 1 week ahead. Store airtight at room temperature. Rewhisk before using.
Place the vinegar in a medium bowl. Slowly add the oil while constantly whisking to blend. Season the vinaigrette to taste with salt and pepper.
Heat a frying pan over medium heat. Add the bacon and cook for 3 to 5 minutes on each side, or until nice and crisp. Transfer the bacon to paper towels.
In a large bowl, toss the spinach leaves, tomatoes, and pine nuts with enough vinaigrette to coat. Season the salad to taste with salt and pepper.
Divide the salad among 4 serving plates. Place the bacon over the salads and serve.