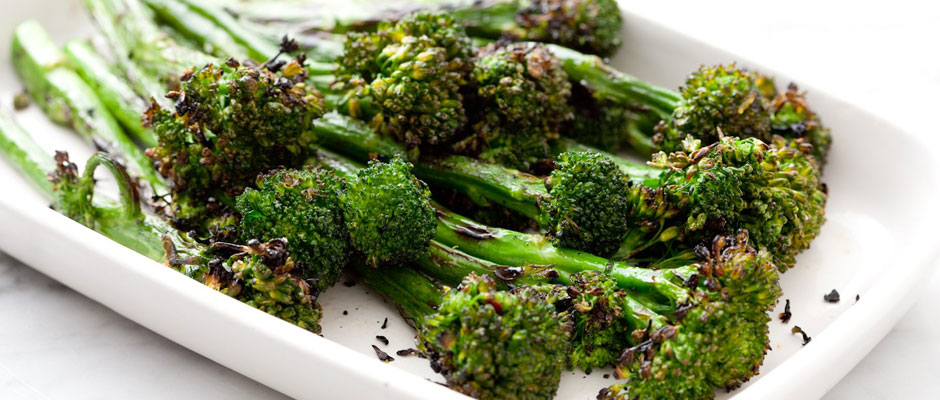 Ingredients
2 tablespoons extra-virgin olive oil
2 teaspoons finely chopped fresh thyme
1 garlic clove, finely chopped
1/4 teaspoon dried crushed red chili flakes
2 bunches broccolini (1 pound total), stalks trimmed
Salt and freshly ground black pepper
Directions
Make-Ahead:
The broccolini can marinate in the oil mixture for 8 hours, covered and refrigerated.
Prepare the barbecue for medium-high heat.
In a large bowl, whisk the oil, thyme, garlic, and chili flakes to mix well. Add the broccolini and toss to coat. Season to taste with salt and pepper.
Grill the broccolini until tender and lightly charred, turning as needed, about 8 minutes.
Transfer to a plate and serve.