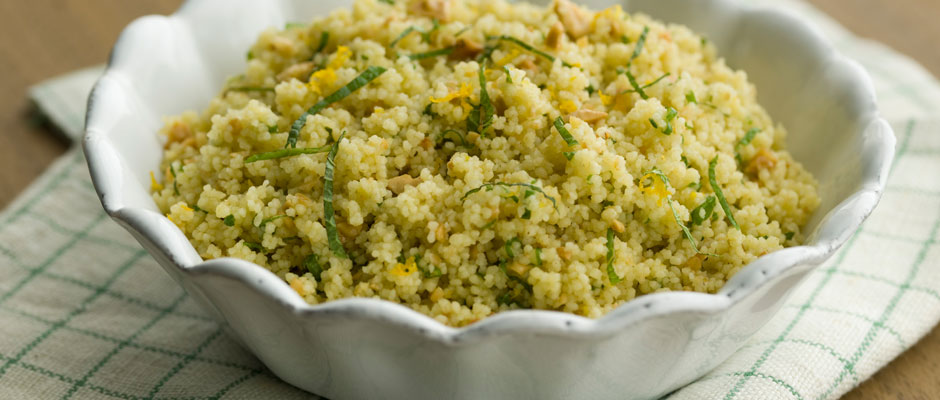 Ingredients
2 cups reduced-sodium chicken broth or stock
1/2 teaspoon ground cumin
1/4 cup toasted cashews, very coarsely chopped
2 green onions, thinly sliced
2 tablespoons fresh mint, cut into thin ribbons
Finely grated zest of 1 orange
Freshly ground black pepper
Directions
Make-Ahead:
This couscous is best served as soon as it is made.
In a medium saucepan, combine the chicken broth, salt, and cumin, and bring to a boil over high heat. Remove the pan from the heat and stir in the couscous. Cover the pan  tightly and let it stand until the liquid is absorbed and the couscous is tender, about 5 minutes. 
Using a fork, fluff the couscous and mix in the cashews, green onions, mint, and orange zest. Toss with the oil and season to taste with pepper. Serve warm.