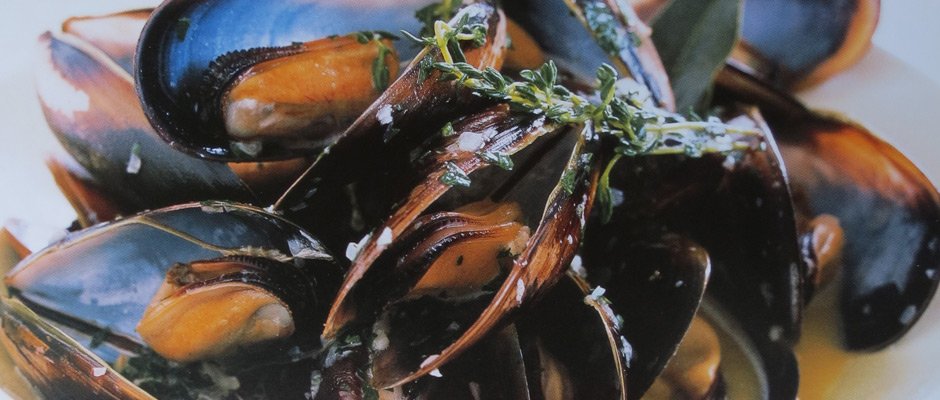 Mussels Steamed in Beer and Thyme
Fresh mussels cooked quickly – simply brilliant. Serve with a cold beer and tuck in. 
Ingredients
8 pounds mussels, scrubbed and debearded
3 tablespoons finely chopped flat-leaf parsley
2 1/2 ounces butter, cubed
Directions
Make-Ahead:
The steamed mussels must be served as soon as they are cooked.
Heat a large saucepan over high heat until very hot. Add the mussels, oil, 
shallots, garlic, thyme, and bay leaves and toss to combine.
Add the beer. Cover the pan with a lid and cook for 2 to 3 minutes, or until the mussels open. Add the parsley and toss to combine.
Strain the mussels through a colander and place the liquid into a small saucepan. Return the strained mussels to the large saucepan and cover with a lid to keep warm.
Bring the mussel liquid to a boil and cook for 1 minute. Add the butter and whisk until the butter has melted and the mixture is evenly combined.
Transfer the mussels to a large serving bowl and pour the butter mixture over. Serve immediately.
Other recipes you might like