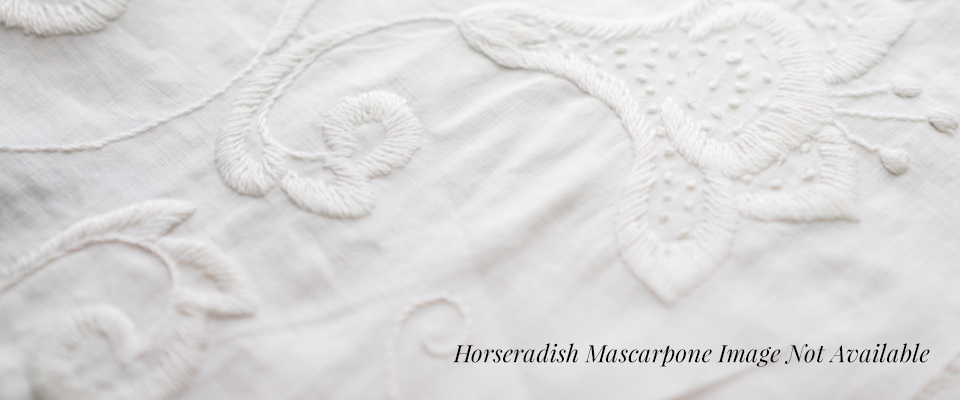 Horseradish Mascarpone
Horseradish adds a pungent accent to the cream and lovely,
rich mascarpone, making it a great accompaniment to steaks or spread for sandwiches. It can be made up to 1 day ahead, covered, and refrigerated. Let stand at room temperature for 30 minutes before serving. Makes about 1 1/2 cups.
Ingredients
1/3 cup finely grated fresh horseradish

2 tablespoons fresh lemon juice

Kosher salt and freshly ground black pepper
Directions
In a small bowl, mix the mascarpone, horseradish, heavy cream, and lemon juice until blended. Season to taste with salt and pepper.