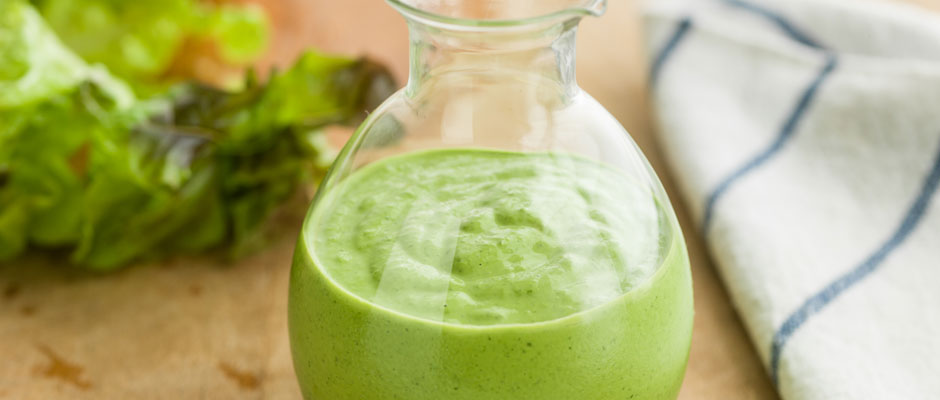 Ingredients
2 bunches baby watercress, leaves only
1/2 cup flat-leaf parsley leaves
1/4 cup chopped fresh chives
2 tablespoons fresh tarragon leaves
Juice of 1 lemon (or more)
Salt and freshly ground black pepper
Directions
Make-Ahead:
The dressing can be made up to 2 days ahead, covered and refrigerated.
In a blender, blend the anchovy, garlic, watercress, herbs, and 3/4 cup of grapeseed oil 
until smooth.
In a food processor, pulse the egg yolk with the lemon juice for 1 minute. With the engine running, slowly drizzle in the remaining 1/2 cup of grapeseed oil in a thin stream until emulsified. With the engine still running, add the herb puree, blending until smooth and emulsified. Season the dressing to taste with salt and pepper and, if necessary, more lemon juice.