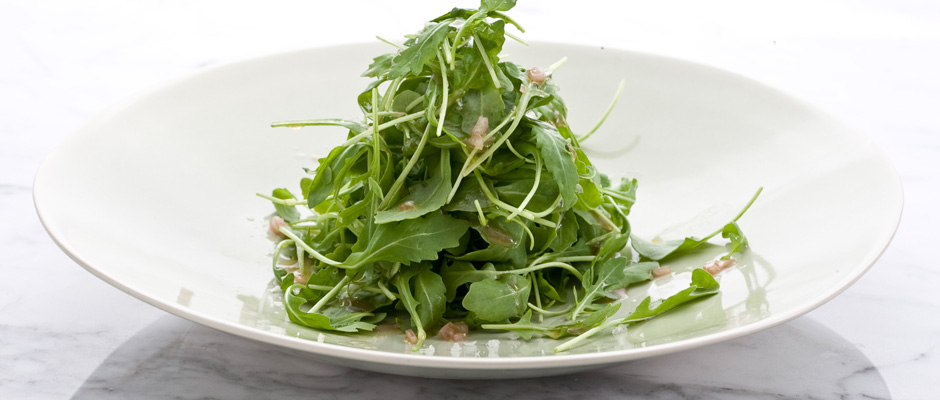 Arugula and Shallot Salad
Ingredients
2 tablespoons Sherry vinegar
1 tablespoon finely chopped shallots
1 tablespoon fresh lemon juice
4 tablespoons extra-virgin olive oil
4 cups (not packed; about 4 ounces) wild baby arugula
Directions
Make-Ahead:
The vinaigrette can be made 4 hours ahead, covered and refrigerated. Let the 
vinaigrette stand at room temperature for 15 minutes and rewhisk before using.
In a medium bowl, whisk the vinegar, shallots, lemon juice, and garlic. Gradually whisk in the oil to blend well. Season the vinaigrette to taste with salt.
In a large bowl, toss the arugula with enough vinaigrette to coat lightly. Season to taste with salt.
Mound the salad on plates and serve.