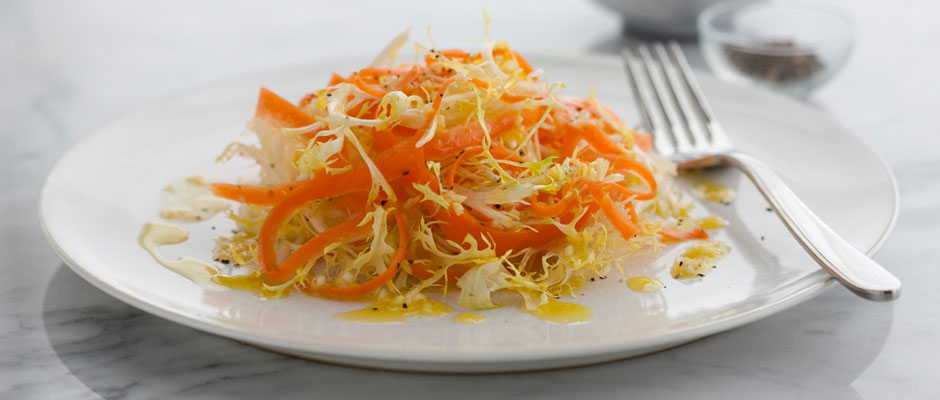 Ingredients
2 tablespoons fresh orange juice
2 tablespoons finely chopped shallots
1 1/2 teaspoons minced peeled fresh ginger
1/4 cup extra-virgin olive oil
Salt and freshly ground black pepper
2 heads frisée lettuce, yellow parts only, leaves separated (about 8 cups)
Directions
Make-Ahead:
The dressing can be made up to 1 day ahead, covered and refrigerated. Let the 
dressing stand at room temperature 15 minutes and rewhisk before using.
Using a Microplane grater, grate 1/2 teaspoon of the lemon peel into a medium bowl, then squeeze 2 tablespoons of lemon juice into the bowl. Whisk in the orange juice, shallots, and ginger to blend. Gradually whisk in the oil until fully blended. Season the dressing to taste with salt and pepper.
Using a vegetable peeler, peel long thin strips down the length of the carrots. Toss the carrot strips with the frisée in a large bowl with enough vinaigrette to coat. Season the salad to taste with salt and pepper. 
Mound the salad on plates and serve.